Box spring is an essential part of our bed. We use it on different bed frames.
Box spring, as mattresses, come in diverse sizes:
Twin box spring

Twin XL box springs

Full box spring

Queen box spring

King box spring

California King box spring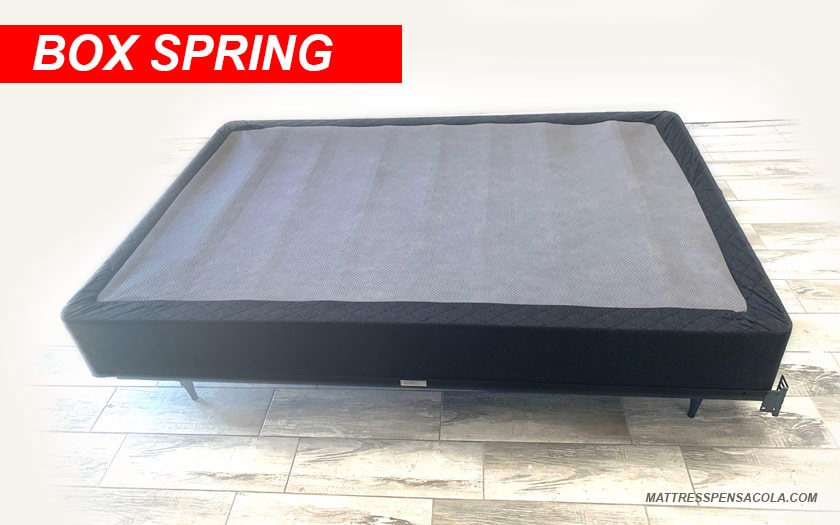 King box spring is formed from two Twin XL box springs. The price is more expensive for a King box spring.
Box springs come in distinct depths:
Standard - 9 inches high
Low profile depth - 5 inches high
Box springs are made from different materials:
Nowadays with the advanced mattress technology, it is not necessary to purchase a box spring for your mattress. But, you just have to make sure that the surface where you place the mattress is flat and supportive.
Many people are questioning if they need a box spring or no. Mostly every company gives a warranty with the mattress, only if you purchase the box spring and mattress together. The reason is to make sure that your mattress is placed on a flat and stable surface. It will not cause any damage to the mattress.
Who needs a box spring?
Like the bed higher
We have customers that want two box springs on top of another. They like the bed to look big and high.
The mattress warranty
If the mattress company gives a warranty only if you buy the box spring together with the mattress, most likely you will need to buy the box spring.
Certain mattresses




The mattresses that you can flip require to have a box spring.
No need for a box spring, if:
You have a mattress that you do not have to flip
Your mattress is a good match for an adjustable base
No box spring required
There are certain beds that do not require a box spring. If you bought your bed before your mattress or you just have an older bed that you love. Don't worry, make sure it is compatible with your mattress.
Solid frame from wood
Bed with slats
Adjustable frame
Why buy a box spring?
It gives your mattress support
Makes your bed higher
Protects your mattress
Increase the life of the mattress
You can always ask the salesperson of the mattress store from Pensacola to advise you best on what kind of mattress, bed, box spring and metal frame to buy.