Full size mattresses and mattress sets with box springs and frame!

Almost everybody!


For smaller room you can have one full mattress,
for bigger rooms you can arrange two full mattresses

.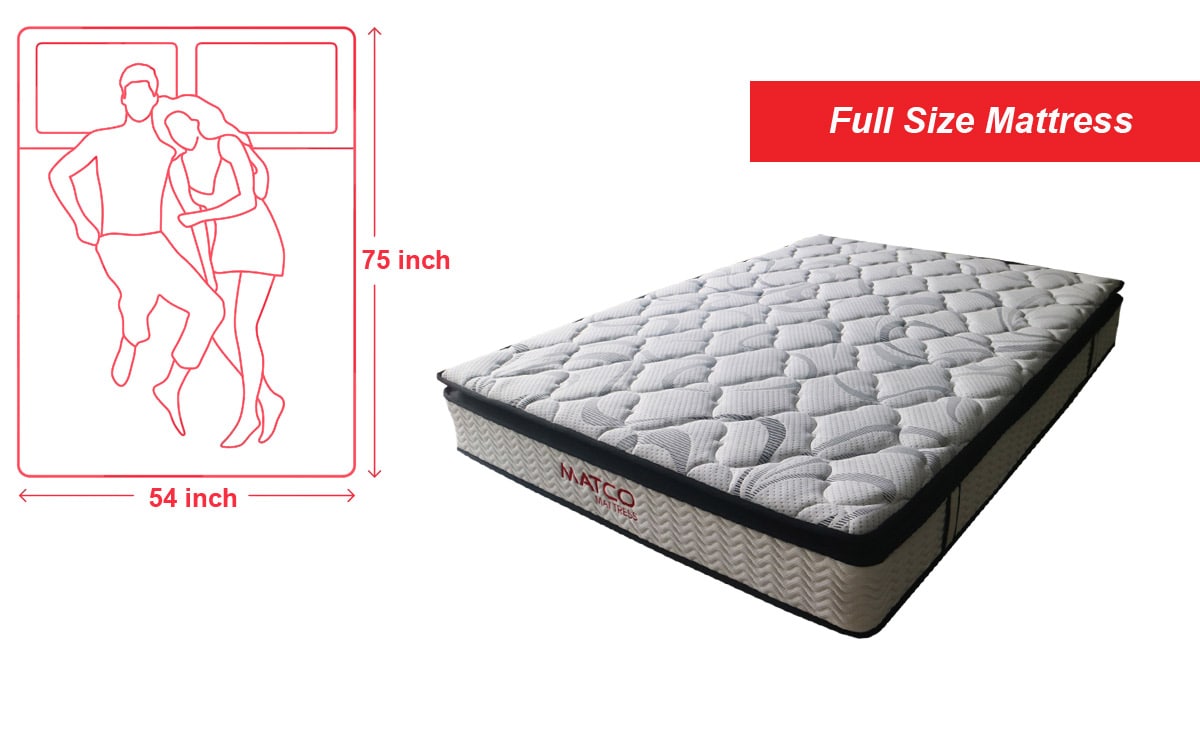 Full mattress for kids
When kids are transitioning from a small bed, usually the Twin size bed, they want a bigger size bed. The Full bed has more space than a Twin and your child will have space to turn around and play in his bed.


Full mattress for single adult
Single people feel comfortable enough on a Full size mattress. But, the Full mattress is definitely not a good choice for people who like to have extra space in their bed.

Teenagers and University students find the Full mattress prices cheap. Enough space for one person and perfect space to read in bed and get ready for the exams.


Full mattress for young couples
If you are a  young couple and don't mind squeezing with your partner in the bed go with the Full mattress. You will feel very close to your loved one and will sleep comfortably all night long.

For couples over 30 years old is a little difficult to share a Full mattress together. The main reason is that the space is too tight. The full mattress is perfect for a single adult person or for a child.
Full mattress for big family
Full mattresses are too small for families that share their bed with kids or pets. You need space in your bed to have your kids lay down in your bed in the morning or just take a nap together.

Full mattress for guest room

Guest bedroom need a comfortable bed. The small guest bedroom will fit the full mattress. The bedroom room can be set up with a nice bed, comfortable mattress and a welcoming atmosphere.

Full mattresses are the best mattresses for your bedroom when you don't mind sleeping on a bed that is not that large. The budget for this type of bed is pretty cheap. It can range from $150 to $1000 or even more. Depends on the quality of the mattress, the mattress layers and the top layer.  Cheap mattress for your single bed, guest bedroom or your child's room.