Mattress & Beds Store in Pensacola Florida.
When we go mattress shopping and find the best mattress, we want that mattress to be delivered in the same day. With MATCO Mattress you will have your mattress at home TODAY! No need to wait for weeks to get your dream mattress.
We have piles of mattresses waiting to go home with you now!
Mattress Sizes & Models Available: Foam Mattresses, Memory foam Mattresses, Box Springs, Frames!
Twin size mattresses, Full size mattresses, Queen size mattresses, King size mattresses, California King size mattress can make your bedroom bed look perfect. Just choose the best mattress model. We offer foam mattresses, innerspring mattresses, pillow top mattresses, individually wrapped coils mattresses, euro top mattresses, gel memory foam mattresses, memory foam mattresses.
Cheap mattress prices by size: Twin Mattress and Twin XL, Full Mattress and Full XL, Queen Mattress, King Mattress and California King!
We understand that you have a certain budget for your mattress and can't go over it. We are flexible and can adjust our prices to your budget. Just let us know what is your price range and we will offer the best mattress deals. Bedroom Sets
We offer not only mattresses, but also bedroom sets that will look beautiful in your room. Metal frames, box springs and mattresses that come in all sizes. Our bedroom sets are a perfect match for the bedroom set. Your bedroom set is ready to be matched in our mattress store in Pensacola.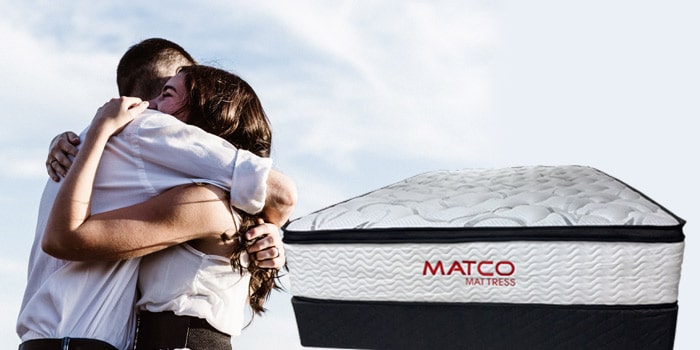 Comfort Mattresses
You can tell if you found the best mattress, when you lie down on the mattress. The comfort level of your mattress is how you decide if a mattress is a good fit for you. Your bed is more than a piece of furniture, is your cozy space where you enjoy your nap and night sleep.
Quality Mattresses
The mattress materials are responsible for the goodnight sleep. Choose a mattress from foam, innerspring, memory foam, gel memory foam, hybrid, pillow top. The mattress materials might have cotton, foam, coils, waterproof top covers.

All these features make your mattress unique.
Support
Your mattress can be comfortable and qualitative only if it gives you good spine support. The mattress support layer is made of innerspring or foam. More support layers makes the mattress more supportive and durable in time.