Mattress Factory with local Mattress Store in Pensacola, Florida.

We enjoy bringing a smile on people's face.
We understand how important it is to sleep comfortable all night long and to wake up rested and happy.
We want people to feel the difference of a good and affordable mattress. 
We came with the idea of selling mattresses when we realized that we spend more than one third of our life's sleeping.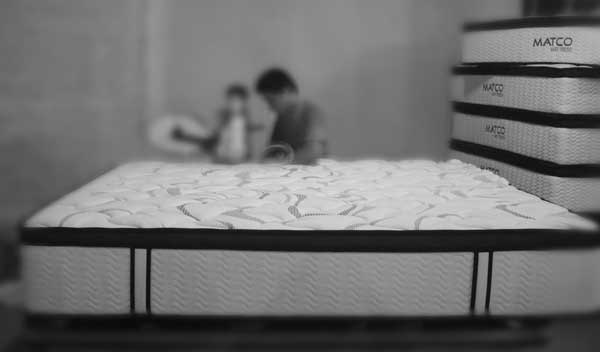 That is why choosing a good mattress is not an easy task. As we don't buy mattresses everyday, we want to make sure that the mattress we choose is the one that meets our needs.
Even if the mattress business is very competitive we believe we can make a difference.
Our mattress are qualitative, affordable, easy to order and delivered in time.
As a family owned business with international experience we thrive to deliver not only the best products, but also the best customer service.
We believe that a good mattress can make your nights better, mornings more relaxed and your life happier.
MATCO MATTRESS - Make your family happy!