No money in your pocket to buy mattresses, no worries! We financing!

Buy Now - Pay Later!
We are offering financing. Your mattress set can go home with you today.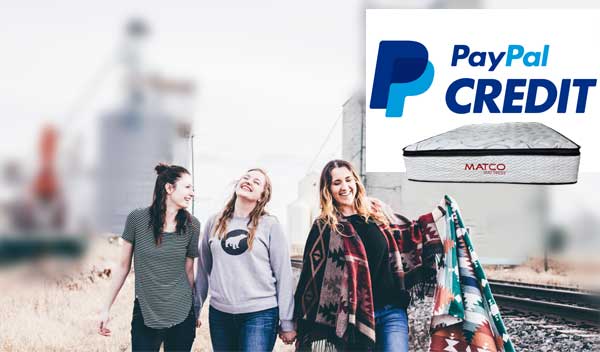 Mattress Pensacola is offering financing. Mattress, box spring, metal frame - you can all buy it in one day with financing.
It takes a couple minutes to be approved and couple years to sleep on the best mattress.
Why customers like financing:
Easy to use

Quick Approval

Get the desired mattress set

No interest if you pay in few months in full
Our customers are not stressed because of the money they don't have in their pocket at the time of mattress purchase.
Our mattress financing opportunity is helping everybody who don't want to pay extra fees for a great deal. A quality mattress costs a little more than you can afford right away. But, be assured that is not impossible with financing. Apply online or in person, at our Pensacola mattress store. It is free and you get the result of your approval in 2 minutes.
When to apply for mattress financing?
No cash in your hands

Didn't get your paycheck yet

Want a more expensive mattress

Need a mattress set

Had too many expenses lately
PayPal financing - apply and see your results right away. Take your bed with you on the same day. Mattresses and box springs will make a comfy bed for your bedroom.
Mattress financing can be a pleasure.
With PayPal financing - no interest if you pay your amount in full in 6 months.
Minimum amount monthly payment is required for your mattress or bed set.