Foam mattresses are one of the most searched mattresses on the market.
There are a couple of foam mattresses that have similarities and differences.
Polyurethane foam
Memory foam
Latex foam
Why buy a regular polyurethane foam mattress?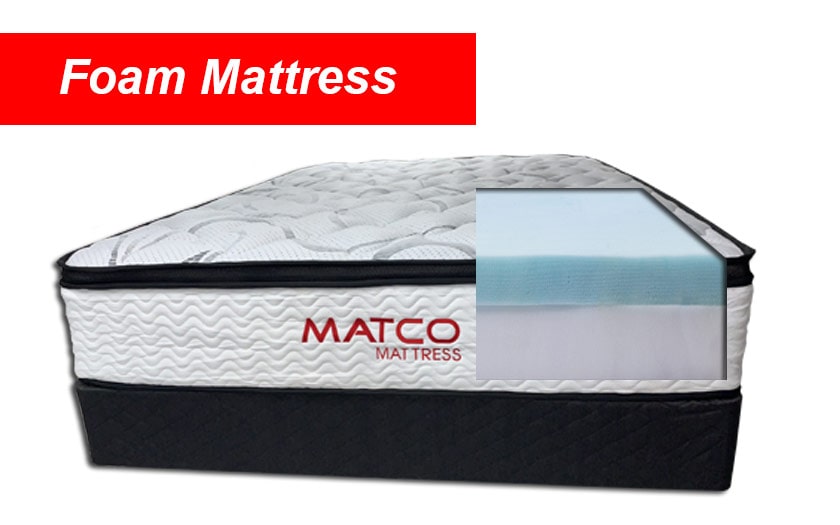 Light mattresses
You can easily take the foam mattress from one room to another. No mattress the mattress size - Twin mattress, Full mattress, Queen mattress, King mattress. You can carry the mattress by yourself, especially Twin and Full mattresses.
Firmer mattresses
Foam mattresses are firmer. Parents like the Twin foam mattress for their kids. If you want a simple, light and firm mattress, foam mattress is your choice.
High density foam mattresses
The high density foam mattress is a long lasting mattress. The density of the foam in a mattress is responsible for the mattress support and durability.
Cheap mattress prices
The good news is that foam mattresses can be bought at a cheap price. The cheapest mattress prices are the foam mattresses that have 4 inches, 6 inches, 9 inches.
Soft mattress
Even if the poly foam mattresses tend to be firmer, the surface is soft and comfy when you sleep.
Noiseless
The benefit of poly foam is that you don't have any innerspring in it and you won't hear any noise.
Support
The foam is used nowadays as a support mattress layer in the innerspring mattresses. The mattress that has more foam layers gives good support for your body. The foam density is a key factor for the mattress. If the mattress has a high density foam, that mattress is better even than a latex mattress.
Durability
Poly foam mattresses are durable in time, as they are considered support mattresses. Sleep confident that you will have a long lasting mattress.

Polyurethane foam also called poly foam can be made of different types:
regular grade

high density

high resiliency
From the density of poly foam depends the mattress quality. If you choose the correct mattress density, you have the best foam mattress.
Do your research on the poly foam mattress and make sure you are aware of what is the density from the foam, the support it gives and the mattress resistance.