So many deals on the Queen mattress sets, but still can't find the one that is best for your sleep and your budget.
We hear you.
How to find the best deals on a cheap mattress set?
There is no right or wrong answer to this question, but I would say keep looking and researching the local market.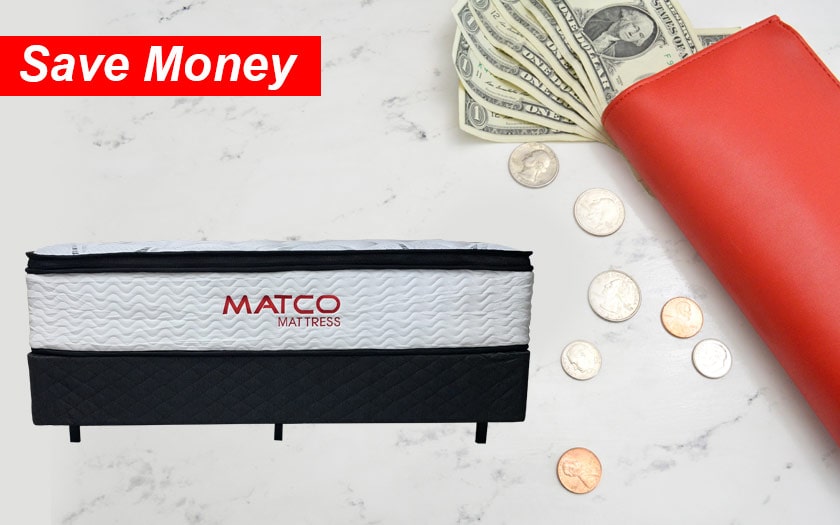 Stay tuned to the mattress sales, discounts and beds closeouts.
Tell the selling person what is your budget for the cheap queen mattress set that you are looking for. And many times they can do a price match or offer you a lower price, or even give you the discounted mattress price you asked for.
What is included in a queen mattress set?

Queen mattress - is on top of the box spring. Gives you good night sleep and cozy time.
Queen box spring - is placed on the top of the metal frame. Is made from different materials - metal or wood and is covered in material. It makes your bed bigger.
Queen metal frame - is the metal support for your bed. It comes in different sizes and is easy to be installed.
Why queen size mattress?
Bedroom Space
Queen size mattress is not the biggest size from mattresses, but you still need to have space for this size of mattresses. Measure your bedroom space and make sure you can accommodate the queen size mattress.
Fluffy Sleep
Your sleep deserves a little space and cozy time. Queen bed is perfect for your sleep, especially if you want to sleep a little closer to your partner.
Queen size mattress set makes a nice bed for your bedroom. No difficult installation or waiting. Get your queen metal frame, boxspring and mattress home on the same day and you can install it by yourself in just a couple minutes.
Queen size mattresses are cheaper in price than the King size mattresses.
You still need to have space for a queen mattress and a bigger bedroom.
We offer best mattress prices for queen mattress. You can definitely find your cheap queen mattress set at our store located on 4302 W Fairfield Dr, Pensacola, Florida.