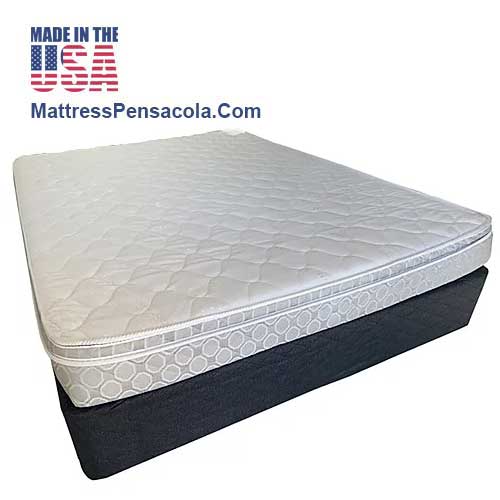 Pillow top Foam Mattress Set (Twin set)
Pillow top Foam Mattress sets available in store!
The mattress is 6 inch and the box spring - 9 inch!
The firm Foam mattress is a good match for people who like a firmer sleeping surface, anyone with back pain, or back and stomach sleepers.
For the sleeper for whom the typical firm is never firm enough, the Foam mattress set delivers an ultra-firmer, flatter, creating a neutral spine position that's better for your back and posture overall. 
Mattress specification:
Poly foam

Light weight

Smooth top

Support layer Foam

Mattress Height 6 inch + Box Height 9 inch

Comfort layer

Firmness - Firm
THE MATTRESS AND BOX SPRING IS MADE IN THE USA!
For more details about this product, contact us!