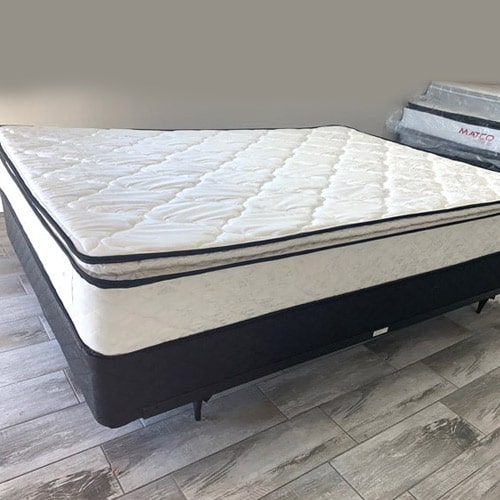 Which mattresses in stores in Pensacola, FL are best for you?
The budget friendly mattress - Catskill Pillowtop is a pillow top spring core medium-soft mattress recommended for you!
Spectrum™ Innerspring to provide a medium support of traditional innerspring mattresses.

Spectrum™ Coils in the mattress

Spectrum Coils are soft on the surface and firm up as weight is applied for improved comfort balance.


Catskill Pillow Top 9 inch Features:
Support Core: Innerspring
Comfort Level: Medium-Soft
Surface Type: Pillow Top

Overview


Catskill Pillow Top Mattress Components:

      Spectrum Innerspring with a Plush or Pillow Top option


Mattress Specifications:

Foundation:

        Required to maintain warranty

Warranty:

        Max allowable body impression: 2.0"

Overall Build

        Mattress Thickness: 9"