Difficult to decide what mattress size to choose?
Let's explore the mattress sizes that will best fit your bedroom bed.
I always want a King size mattress and bed in my bedroom. But, when I start measuring my room, I see that there is no room left for a dresser and a night stand. If you really enjoy sleeping on a big mattress, you can sacrifice the nightstand and dresser, if that isn't very important for you.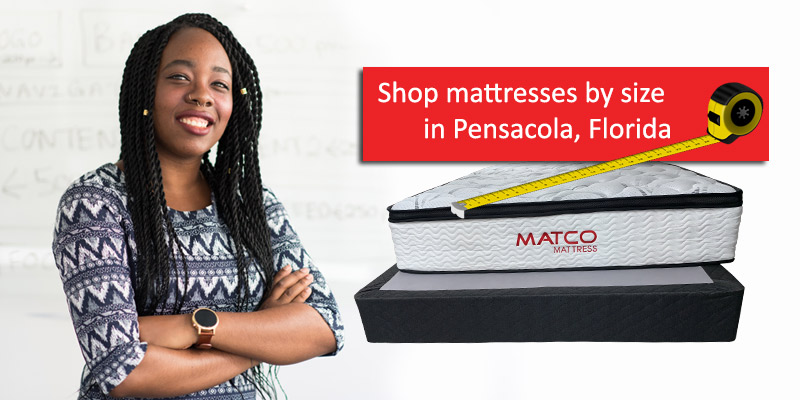 The regular mattress sizes in USA are as follows:
Crib mattress

Twin mattress

Full mattress

Queen mattress

King mattress

Cal King mattress
The smallest mattress size is the crib mattress. The crib mattress, also called toddler mattress is for babies and it measures 28" x 52".
Twin mattresses are the smallest among all adult mattress sizes. Twin mattresses can be used for kids and adults too. Is mostly used for kids. But, some adults don't mind sleeping on a twin size mattress. The size of a twin mattress is around 38 inches wide and 75 inches long. This size suits best for single sleepers in a small apartment.
Full size mattresses are 54 inches by 75 inches. They are also known as double beds. Is still the best choice for single young adults. It could fit two people in the full size mattress, but very close to each other. So, if you don't mind a little snuggle, you can go with the full size mattress.
Queen mattresses have the size of 60″ x 79.5″. It is the most searched and bought mattress size in the USA. Queen mattresses suit best for people who like to sleep with some space left in bed. The master bedroom will look good with a queen size mattress in it. If you have a queen size mattress you will enjoy your sleep by yourself or with your partner.
King mattresses come in the size of 76″ x 79.5″ and they are called luxury mattress sizes. King size mattresses are more expensive, as they are big. Not everybody can afford to buy a King size mattress. You have to have extra space in your bedroom for a King size bed. And if you want a king size set, make sure you can fit all of it in your bedroom.