King Hybrid Mattress set Pick up from Matco Store in Pensacola Florida.
MATTRESS TYPE: Hybrid Euro type with gel memory foam
Mattress thickness: 13 inches

Box spring thickness: 9 inches

Box spring type: Made from Wood 

Bed frame thickness: 7 inches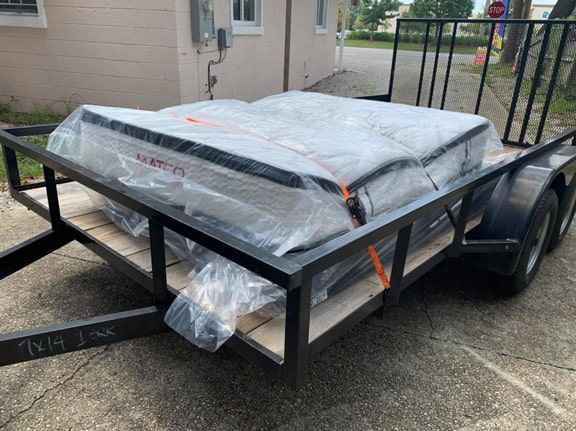 This kind of mattress is euro top with gel memory foam on the top.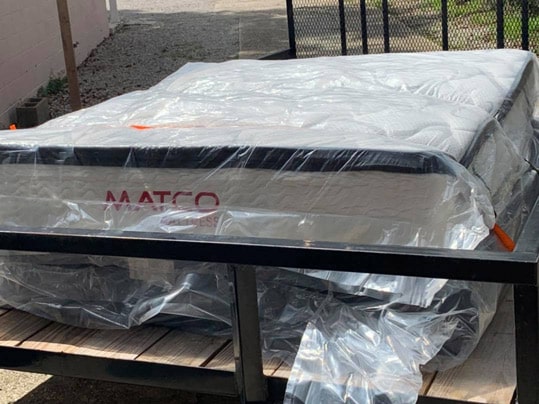 The mattress set includes: Mattress king size, Box spring king size and bed frame for king foundation.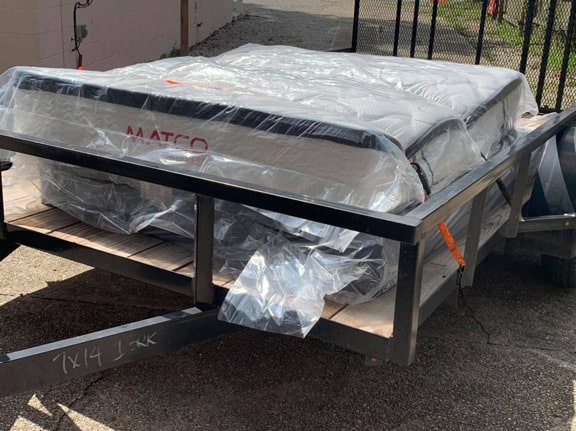 Mattress pick up location:
City: Pensacola, Florida
Address: 4302 W. Fairfield Dr., Building B