It's time to buy mattresses locally in Pensacola, for locally price!
WE KEEP PRICE DOWN FOR ANY KIND OF MATTRESS FROM OUR STORE.
Our mattresses are MADE IN USA, and have heavy gauge coil, steel edge guards, 100% latex and premium foam to ensure a long life, consistent performance, and reliability.
BEST MATTRESS PRICE IN PENSACOLA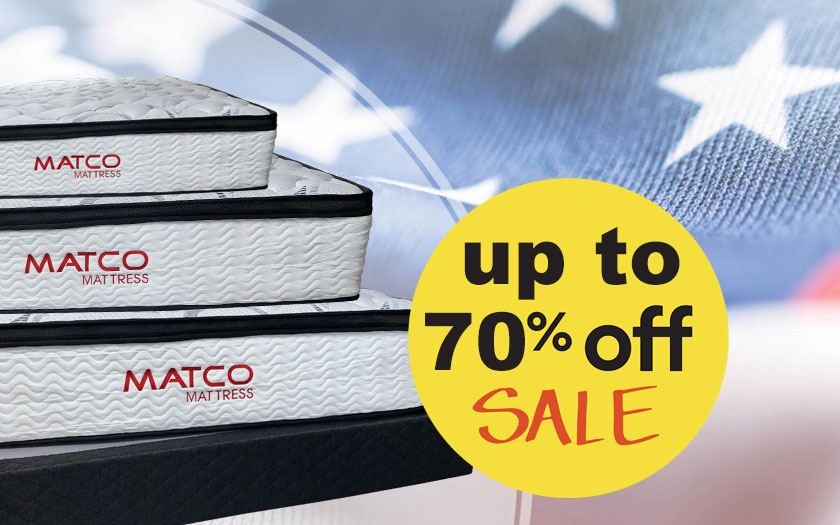 The price for mattresses in our Pensacola Mattress store starting at 69$ and grow up depends of the mattress model. You can find mattresses in Pensacola, in our mattress store on sale - up to 70% off!
If you are looking for mattresses in Pensacola for right budget, than it's time to visit our store to check the mattress inventory and prices.
ALL TYPES OF MATTRESS 
We have a lot of mattress models: Mattresses with pillow top, mattresses with euro top, plush mattresses, firm by firmness, extra firm mattresses, soft or very soft mattresses.
FREE MATTRESS DELIVERY
For almost all our mattress models we do FREE DELIVERY in Pensacola, Florida or you can just pick it up from our mattress store on Fairfield Dr., in Pensacola, Fl.
MATTRESS STORE LOCATION
Our mattress store location is: 4302 West Fairfield Dr., Pensacola, Fl32505