The pandemic changed our plans with so many restrictions, isolations and requirements.
We were not ready for this, but got adjusted.
The most difficult part was to stay at home for longer periods.
Work from home, stay with kids, no friends visits. Our bedroom was our favorite room. 
We paid more attention to our mattress and bedroom furniture.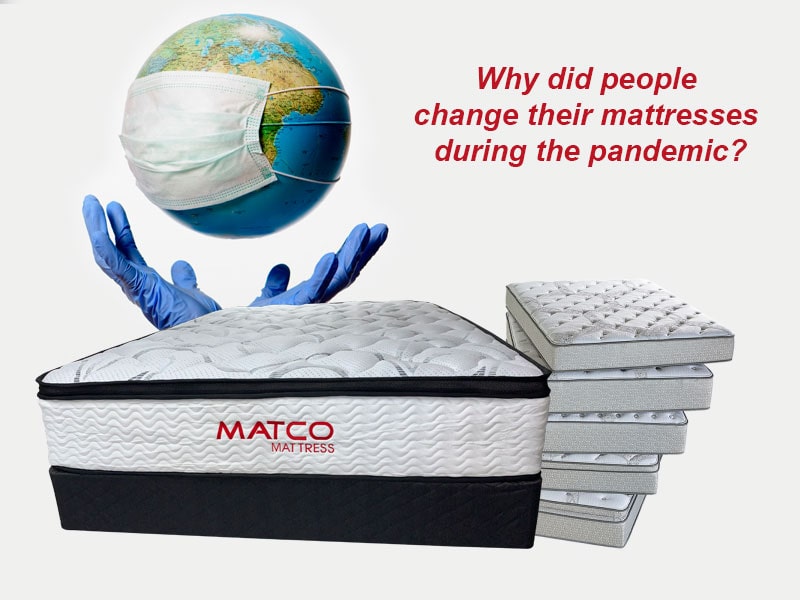 The demand for mattresses increased since people spent time in bed, not only during the night, but day time too. Having breakfast and lunch in bed, working in bed, playing with kids and pets in bed.
The bedroom bed and especially, the mattress, became more important than ever.
More people changed their mattresses during the pandemic.
The reason being different:
Had on old mattress

New comfortable bed

Back pain

Insomnia

Need of change
People spent so much time in the house and in the bedroom. They were looking to change their entire bedroom set with the mattress. The bedroom suit that comes in King or Queen mattress sets. The twin rooms that come in Twin or Full beds.
Your mattress is responsible for your comfy sleep and having the best mattress can change the way you rest during the night. At our mattress and furniture store in Pensacola you can find mattress sets with matching furniture sets. Your bedroom can look beautiful, cozy and homey. 
Our team can recommend a mattress model depending on the firmness level you like - soft, medium soft, firm, very firm. We have it all in stock, ready to go home with you today. Plush, pillow top, euro top, adjustable friendly, memory foam, gel foam, innerspring, individually wrapped coils and more.
Visit our mattress store in Pensacola, to see all inventory today!