Mattress foundation for your brand new bed.
How to know if you need a mattress foundation and which one to choose?
Mattress foundations come by sizes - Twin, Full, Queen, King, Cal King.
If you decide to go with a box spring just get the foundation the same size as of your bed. For instance, if you get the a king size bed frame, your foundation will also come in king.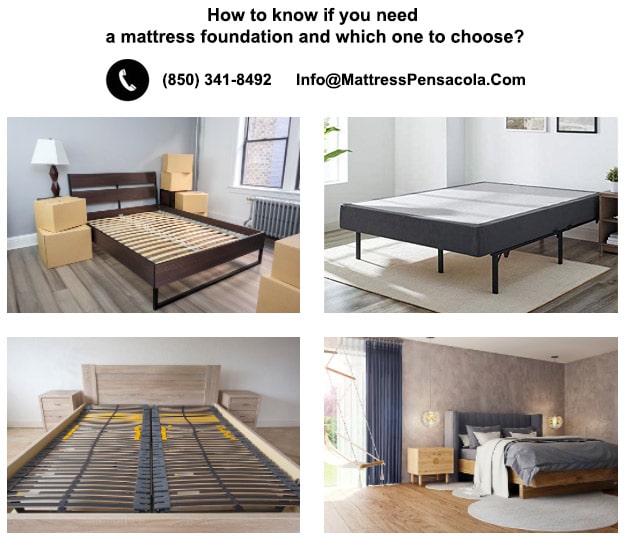 Every bed without slats requires a box spring. Got a bed without slats, the foundation is a must have. Without the foundation your mattress will collapse.
Not everyone is aware of the foundation importance for their bed.
The platform bed does not require a foundation, as it has so many slats that it can hold the mattress without extra support. If you have a platform bed - no need to get a box spring. Some people still get the foundation even for a platform bed.
The reason is they want the bed to sit higher.
What are the reasons you would need a box spring?
Extra support for your mattress

You bed frame requires a foundation

You want your bed to sit higher

Mattress longevity with a proper foundation
What kind of foundation to choose?
The difference between foundations is the material they are made of, the height and colors. Foundations can be made from wood or wire.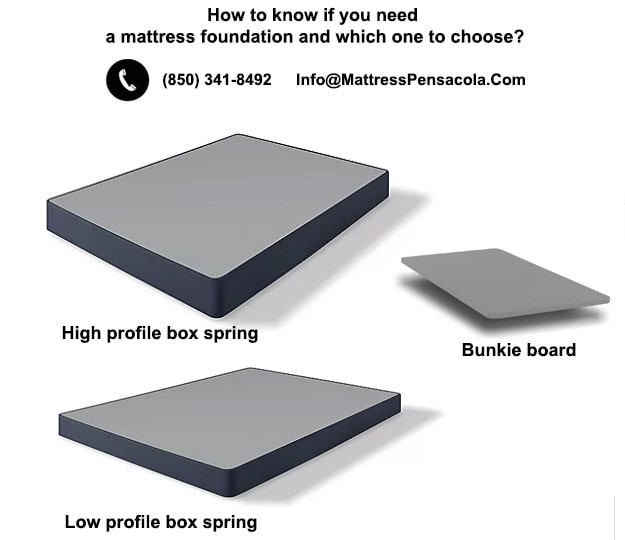 The heights come in 5, 8, 9 inches. Depending on how high you like the bed, you can choose the height of it. Most of the foundations come in 9 inches and the low profile ones come in 5 inches. Also you can find like a option - Bunkie board type for 1-2".
The colors of the foundations also differ from the company that makes them. But, most used foundation colors are black and grey. Match your foundation with the color of your mattress.
Mattresses & foundations are in stock!!!
Ready for pick up or delivery. Get same day delivery and sleep in a quality mattress set tonight.