If you are looking for mattresses by Jamison in Pensacola, Florida, than you are on the right way.
Find any kind of Jamison mattresseses by style, collection or by size in our mattress store.
Who is Jamison Bedding? Where can I get Jamison mattresses in Pensacola, Fl?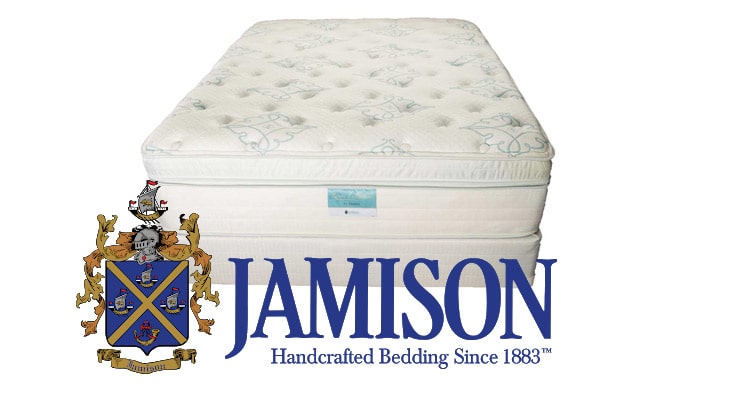 Founded in 1883, Jamison Bedding's commitment to excellence has helped it grow into one of the largest and most respected bedding manufacturers in the United States.
For over 130 years we have been manufacturing the finest quality bedding available anywhere in the world.
The Jamison philosophy is simple "Handcrafted, unique products at superior prices with unsurpassed service".
Experience a great night's sleep. Experience Jamison Bedding.
Jamison mattresses available in PENSACOLA, FLORIDA
LOCATION: 4302 W. Fairfield Dr., Pensacola, Fl32505