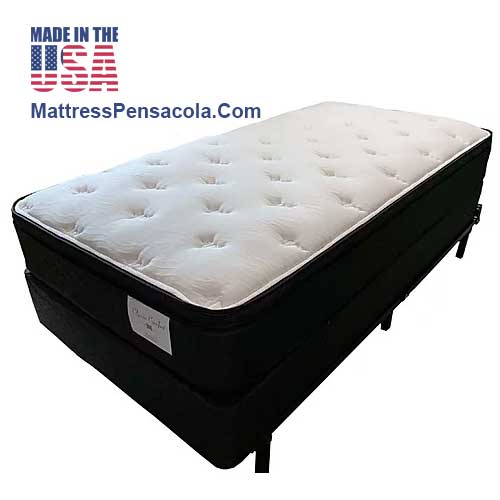 The Cobble Hill Innerspring quilt fill is made of natural cotton.
MATTRESS FIRMNESS:
3 choices of comfort (Plush, Firm and Euro top)!
The Heavy Duty Innerspring makes the mattress durable in time.
The coils and foam layers add support and comfort for your body.
This model of mattress is a great addition to your bed as it comes in three levels of comfort.
Heavy Duty Innerspring Mattress


Built to last! Our heavy duty innerspring are used Home, in Hotels and Resorts all over the world.
MATTRESS LAYERS
The position of the coils provides motion control and reduces the motion transfer. You can sleep with your partner without feeling any tossing and turning around.
Natural Cotton

Comfort Quilt 

Breeze Quilt 

Comfort Quilt

Support Foam 

Spectrum Coils

Support Core
Mattress Dimensions:

Mattress Height - 10"
Size: Twin;  Full; Queen; King.
Check the store for the available products in stock.
Mattress set Warranty:
5 years