Mattress clearance is an event where you can find mattresses at a lower price.
Usually these prices are for special models that are in stock and you can pick them up the same day.
Mattress clearance going on for:
Twin,

Full,

Queen,

King,

California king mattresses.
Get the mattress size you need at an unbelievable price.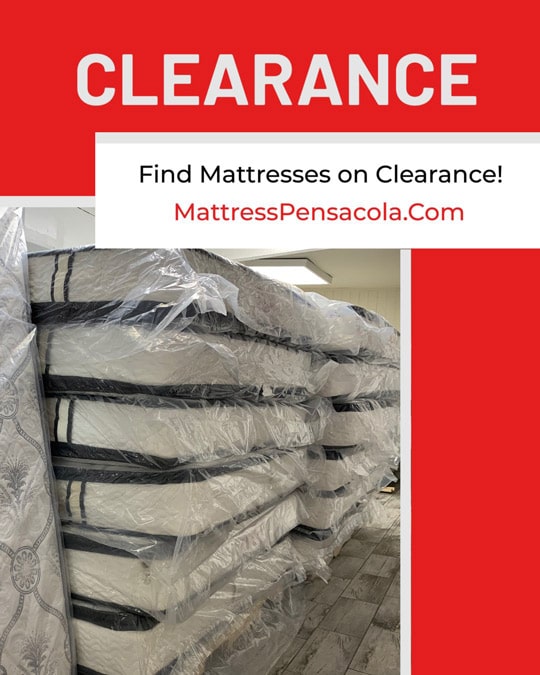 Our mattress store in Pensacola still offers warranty and financing for mattresses that are on clearance.
You can purchase your mattress with financing for $40 down, 90 days same as cash.
This is a great opportunity to get a good mattress on clearance with 90 days for no interest.
Mattresses on clearance have the same warranty as it is specified from the manufacturer.
It is very important to buy a mattress that will last long.
And, the warranty helps you be sure that you will have a better longevity for your mattress.
Mattress clearance going on for different mattress models.
Memory foam,

Hybrid,

Individually wrapped coils,

Adjustable friendly,

Gel foam.
Depending on the firmness you like, you can get the mattress with the comfort level for your specific needs.
Plush, pillow top or euro top mattress models. Firm, soft, medium soft mattress firmness available on clearance.
Call or stop by our locally owned and operated mattress store in Pensacola to get your mattress on clearance today.