Mattresses and Beds - Pensacola Metropolitan Area
All size mattresses available in stock!
Twin, Full, Queen, King and California King size mattresses.
Find more details about our mattresses in our store - West Pensacola, Fl
Visit our store to see our products!
Location: 4302 W. Farifield, Dr., Pensacola, Fl 32505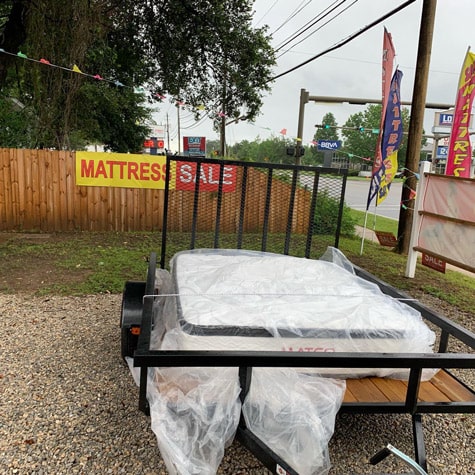 We are always happy to know that you could find the mattress you were looking for.
Sleep well on your new mattress!
Thank you for coming back to our store! We appreciate your business!
MATTRESS TYPE: Hybrid Queen size mattress
Now is a though time, after hurricane Sally. As a lot of people are looking to buy new appliances, furniture, mattresses.
And everybody needs those mattresses to be in stock.
We understand the urgency, as after the hurricane Sally so many people have no houses. Others have flooded houses and they need to buy new things.