Displaying items by tag: Mattresses by Symbol
Friday, 06 November 2020 13:49
Are you looking for mattresses by Symbol Mattress in Pensacola, Fl?
Yes, you are on the right place! You can order now any kind of mattress by Symbol Mattress in Pensacola, Florida! 
MATCO Mattress is authorized dealer of Symbol® Mattress in United States of America.
Symbol Mattresses: Pillow top, Euro top, Plush mattress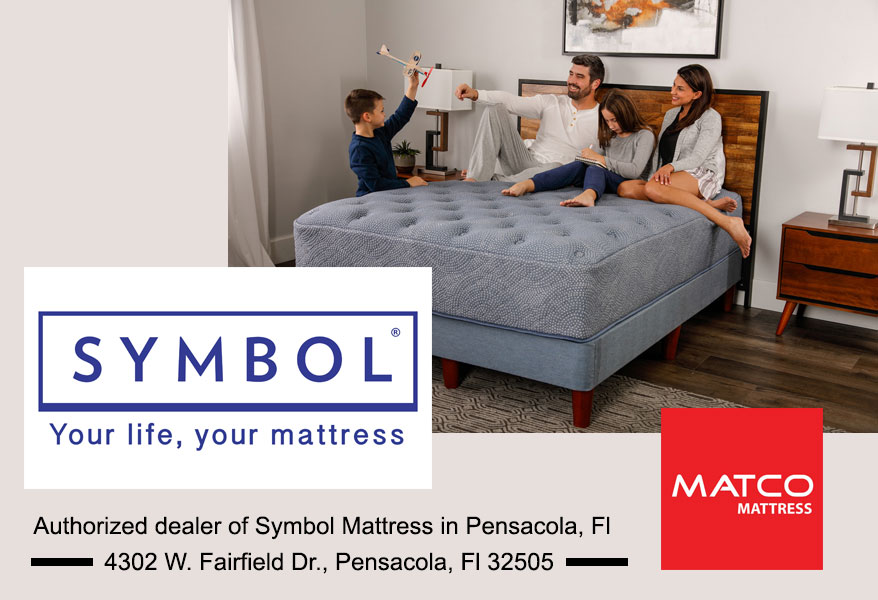 All Symbol mattresses are tested for quality and are backed by extended warranty.
Visit our local mattress store in Pensacola, Florida to find any model of Symbol Mattress! 
LOCATION: 4302 West Fairfield Dr., Pensacola, Fl 32505