Displaying items by tag: Back to school
Friday, 07 August 2020 08:42
Up To 70% Off On Back To School mattress sale in Pensacola, Fl! 
Find beds and any kind of mattress on sale in "Back To School Offer" in our mattress store.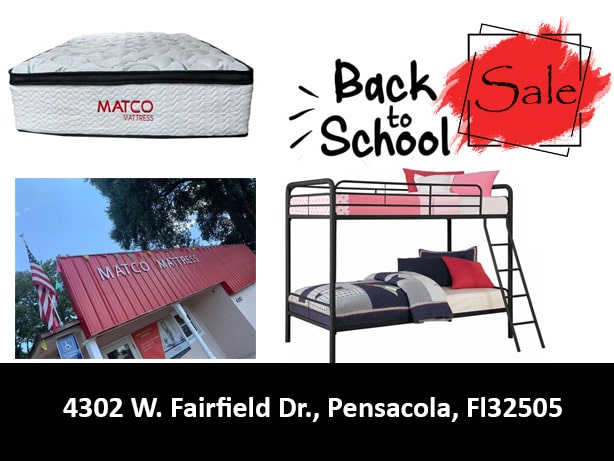 Back To School Offer includes:
Twin mattresses starting at 89$

Twin mattress sets with box spring starting at 150$

Twin metal frames at 30$

Memory foam pillows at 25$

Bunk Beds starting at 169$
Visit our store in Pensacola, Florida - Don't needs appointments!!!
Mattress store location: 4302 W. Fairfield Dr., Pensacola, Fl 32505