Find furniture for your house at great prices in Pensacola, Florida. 
Living room, bedroom, dining room, mattresses, box springs, beds etc.
We offer free delivery in Pensacola, Fl, in-store and curbside pick up for most items.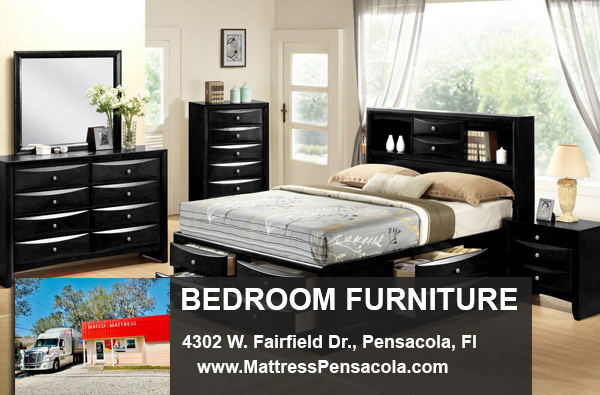 Our Company provides superior quality furniture and mattresses at a price that customers can easily afford.
Fill your home with unique furniture and furniture sets from around the world from our store in Pensacola, Florida!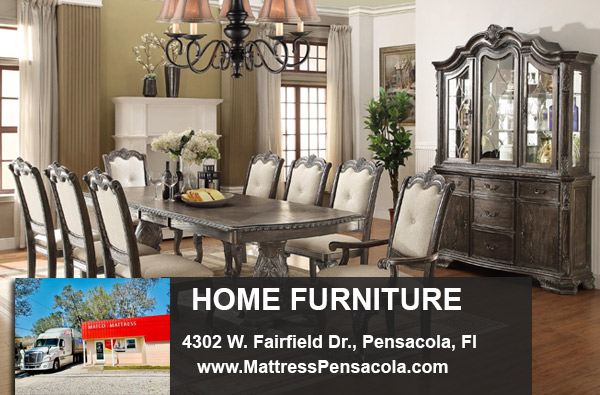 4302 W. Fairfield Dr., Building B, Pensacola, Fl 32505
Around 30 models of queen beds in stock in our mattress store in Pensacola, Fl!
Queen size beds of all shapes and sizes are waiting for you right here in Pensacola, Florida on 4302 West Fairfield Dr.!

Bed frames in queen size:
Panel bed frames with headboard and footboard in queen;

Upholstered beds with foot board slats and headboard in queen size;

Wood beds in queen size.
Mattresses and box springs queen size:
Pillow top mattresses in queen size;

Euro top mattresses in queen size;

Plush type mattresses in queen size;

Memory foam mattresses in queen size;

Cooling gel mattresses in queen size;

Mattresses with coils in queen size;

9 inches box spring for queen mattresses;

4 inches low profile box springs for queen size mattresses;

Metal bed frames for queen size box springs.
Visit our mattress store to get your queen size bed for affordable price!
4302 West Fairfield Dr., Pensacola, Fl 32505
Mattresses can be found in Pensacola mattress stores near your location.
Not sure what size of the mattress you need, just come in into our Pensacola mattress store and we will guide you.
We have a big selection of mattresses at a price that you can't beat.
We have all mattress sizes in stock, different models and softness.
Still not sure what mattress to choose?
Let's start with finding the right size you need. Mattresses come in Twin, Full, Queen, King and Cal King sizes. To know your exact bed size, you just have to measure the room and see what bed size will fit it.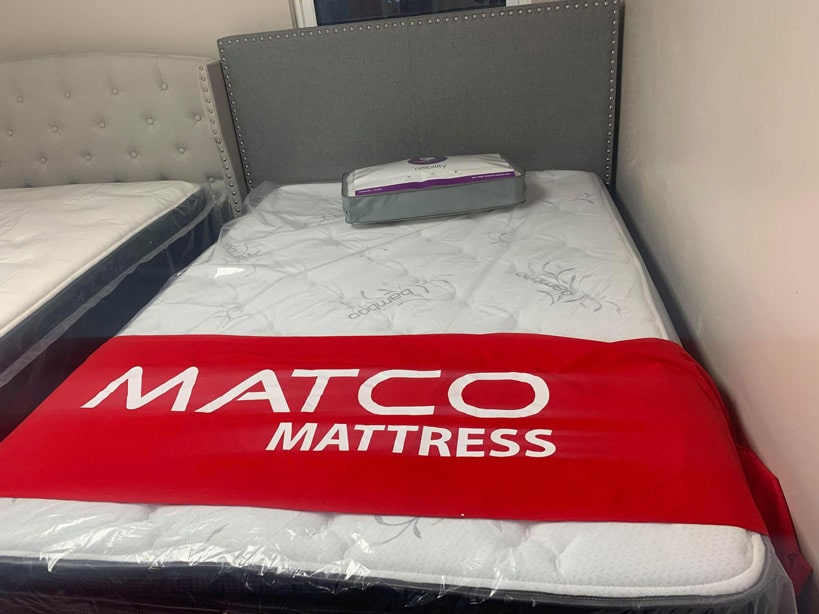 Make sure to leave some extra space for a night stand and other furniture that you intend to put inside your bedroom.
Mattress sizes
Twin size mattresses

fit in the smallest room.
They are used for one single person.
You can even fit two twin size beds in a small room, depending on the bedroom size.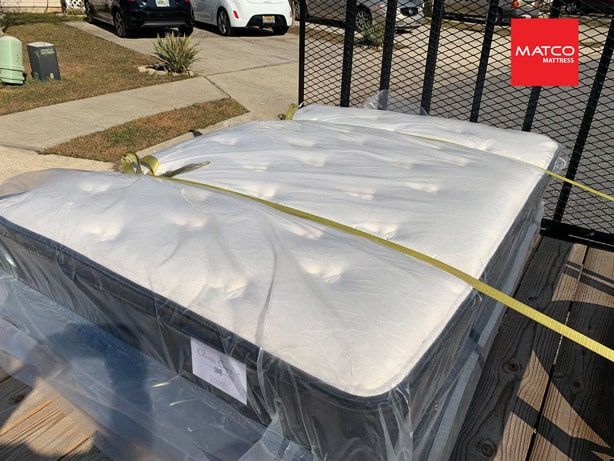 Full size mattresses are used for one person, but it has some extra room for you.
You can sleep two on a full size mattress, but you will have to snuggle a lot. And you won't have any space left to turn around. 
Queen size mattresses are the most bought mattress sizes. They fit in almost all rooms. And make a perfect bedroom set. It can sleep two people and enjoy your goodnight sleep with your partner.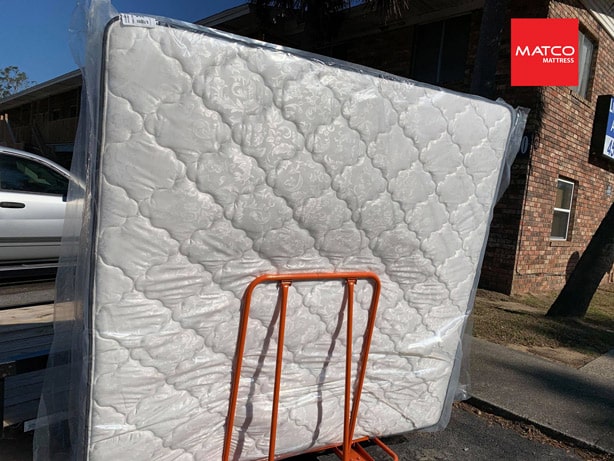 King size mattresses are the one where you can fit all your family in the bed. It is a large bed and gives you some space to turn around, even if you sleep with your family. You can sleep with your dog too, it will fit in the bed and you won't even feel it.
California King mattresses are similar to the King size mattresses.
They come longer and a little more narrow than a King. People that are taller like the California King mattresses. They feel more comfortable sleeping on a California King mattress.
All these mattress sizes are in stock at Pensacola mattress store. Our knowledgeable team will help you choose the mattress size you need.
Memory Foam

Gel memory foam

Innerspring

Latex
When you are searching for mattresses in our Pensacola store we will help you find the right mattress for your sleep.
We will pay attention at your preferences:
Firmness level

Sleeping position

Support Core

Comfort
Visit our mattress bed store - We are working every day!!!
If you are looking for mattresses for all budgets in Pensacola, Florida, than you are on the right way! 
Visit our mattress & bed store and you will find the best deal on mattresses and beds.
Pillow top Mattresses

Euro top Mattresses

Plush type Mattresses

Bed frames

Any kind of beds and foundation for mattresses
Ceck our inventory to see all prices for mattresses and beds!
We are located in Pensacola, Florida - 4302 West Fairfield Dr., Building B