Mattress Wholesale Company - Pensacola, Fl
Looking for a mattress warehouse near your location?
Our mattress store is a great choice for your mattress purchase.
Get your mattress directly from our mattress warehouse near you.
Our store has a warehouse in the back that will give you the option to get your mattress home without waiting for a couple weeks or months.
Different mattress brands, mattress models and prices.
You need to find that mattress that will make you sleep comfy all night long.
And with our mattress brands you can make this happen.

If you need a mattress for your bedroom we have great mattresses from individually wrapped coils, memory foam, hybrid, pillow top, euro top.
So many mattresses in stock at our mattress warehouse near you.
Just find our mattress store with the warehouse and come get your mattress.
Customers know MATCO Mattress by a small store with big inventory and cheap mattress prices.
No fancy showrooms, no overpriced mattresses!
Locally owned and operated business that has best mattress prices on all mattress models.
If you want to get a brand new mattress for a cheap price at our store you can find that deal.
If you need a more expensive mattress at a good deal, you still can't beat our price.
Come check our small mattress store and you get your mattress home on the same day!
We have all mattress sizes in stock - Twin, Full, Queen, King, Cal King mattress.
We also offer a large variety of mattresses.
Choose the mattress that you like and take it home on the same day.
Cheap price for mattresses in Pensacola, Florida!
The cheapest mattresses starting depends of the size:
Cheap Twin size mattress starting at 89$

Cheap Full size mattress starting at 99$

Cheap Queen size mattress starting at 125$

Cheap queen mattress starting at 150$
Visit our store in Pensacola, Florida too see all our inventory!!!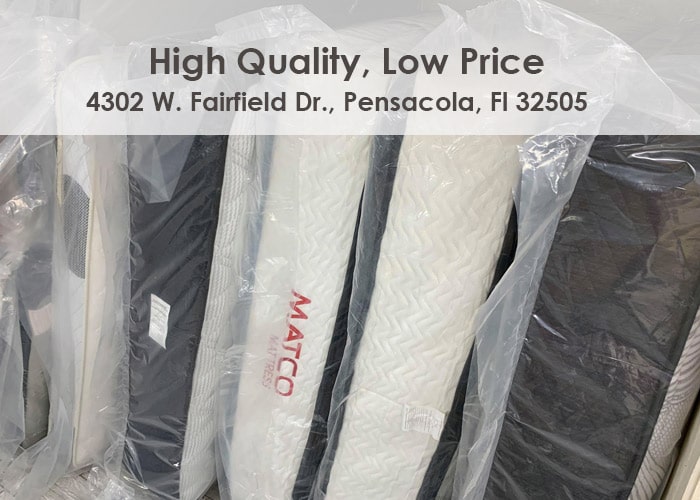 Are you looking for Beds on sale in Pensacola Fl or nearest are?
Visit our store to get up to 70% OFF for beds!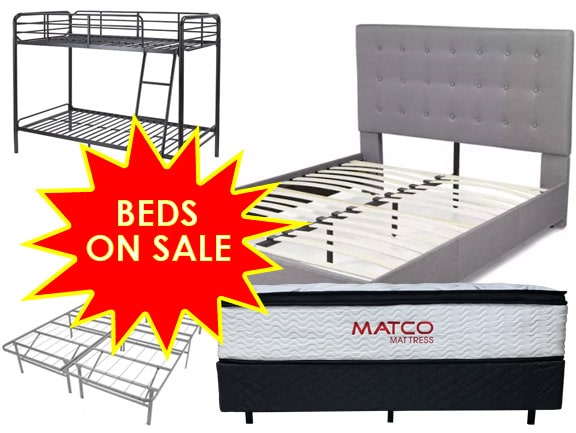 We have in stock Different Types of Beds By Size:
Twin - Single Bed;

Twin XL Bed;

Full - double Bed;

Queen size bed;

King & California King size Bed.
Type of beds:
Upholstered Beds;

Adjustable beds;

Day Beds;

Bunk Beds;

Platform Beds;

Traditional Beds;

French Beds

Metal Beds

Wood Beds;
Visit our store in Pensacola, Florida or call us to check our inventory today!

4302 W. Fairfield Dr., Pensacola, Florida 32505
Do you live in Pensacola and are looking for search "Mattresses For Sale Near Me"?
Yes! You are on right place. You can save money on your new mattress purchase because you buy from your local small business.
Visit our mattress store near you, to find low prices for mattresses and beds, every day, for everything for your bedroom. 
Find the latest deals on twin mattress size, full size mattress, queen & king size mattresses.
Save up to 70% off for your new bed, and also get free delivery in area.
Visit our mattress store near you!
LOCATION:
4302 W. Fairfield Dr., Pensacola, Fl 32505